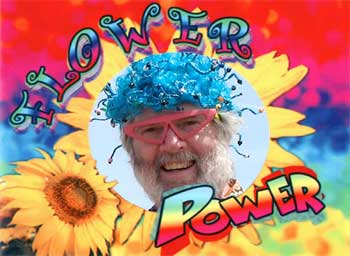 Peace, Love, Party... !

Please join me in a 'Back to the Sixties' party since I'm reaching that age in my own life this year.

That means I lived through the Sixties, too, right?! I can't quite seem to remember...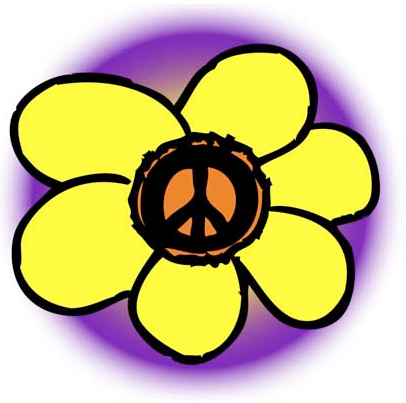 We'll be celebrating the continuance of the peace and love generation here at Rangerville on June 12th. (postponed from the 5th). So, dress in your finest '60s attire, put a flower in your hair and join in the festivities. We'll be starting a bit earlier than usual this year, at 3pm, in order to accommodate all of our musical guests.
So far, tentative acceptance has been received from some notable vintage performers, including:
Grace Slick
Janice Joplin
James Taylor
Bob Seger
and
Neil Young

In addition, we expect a variety of more contemporary artists, including Tim McHugh and Zydeco Explosion. If you or your band would like to play, please send me an email.
The fabulously talented Waterdragon Anna will be here fire-spinning, and Chuck from the Bear Pond will be unveiling a brand new fire sculpture at the party, as well. If you have art or performance to offer, be sure to let me know.
As usual, parking is down the hill to the south, with TOYNOTA being used as the shuttle. Just look for signs. Please do not park on Peace Lane.
Bring some wonderful food to share, as well as clothing and/or books for the annual swap. You'll also want warm clothes and a flashlight for after dark.
Children are most welcome, but no dogs, please. There will be a 'share the love' box for the food bank, so bring a can or two for that cause if possible.
There are many tent sites and plenty of space for RV parking. If you know ahead that you'll be staying over, though, please let me know so we can plan better. And include something extra yummy to share at our Sunday morning brunch.
Want to play music or get involved in helping with art activities? Need more info or directions? Send an email to ranger@rangerville.com or call 360-724-7355 (Skagit) or 739-7323 (B'ham cell).
PS You can also find this invitation online at: www.rangerville.com/Party2010/

For a small invitation you can put onto your fridge in case you, also, went through the '60s and need a reminder... click on this link to retrieve it at:
www.rangerville.com/Party2010/RangervilleParty2010Invitation.pdf.